ViewSonic PX706HD 短焦
ViewSonic PX706HD是投影機設計,適用於家庭大屏幕遊戲,亮度為3,000 ANSI流明,1080p分辨率,短焦鏡頭和1.2倍可調節變焦,靈活安裝,並可在您家中的任何房間玩遊戲。該投影機配備3倍快速輸入,通過低輸入延遲提供更靈敏的遊戲控制,以及專門的遊戲模式,可在黑暗場景中獲得清晰的圖像細節。無論是玩賽車遊戲,射擊遊戲還是任何其他類型的遊戲,PX706HD都可以優化屏幕性能,並提供大屏幕視覺效果,讓您的興奮更上一層樓,讓多人遊戲更加愉快。
Images on PX706HD look bright under any lighting conditions thanks to a high brightness of 3,000 ANSI Lumens meaning that your images won't get washed out when playing games during the day or with the lights on.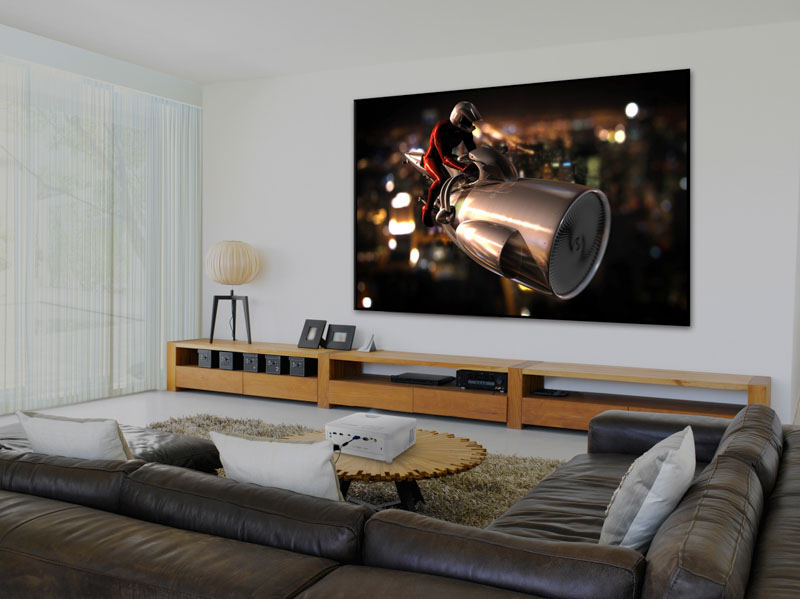 Fine Detail and Clarity
Full HD 1080p (1920 x 1080) resolution is fine enough to depict subtle in-game details clearly for easily distinguishing different in-game elements on your screen.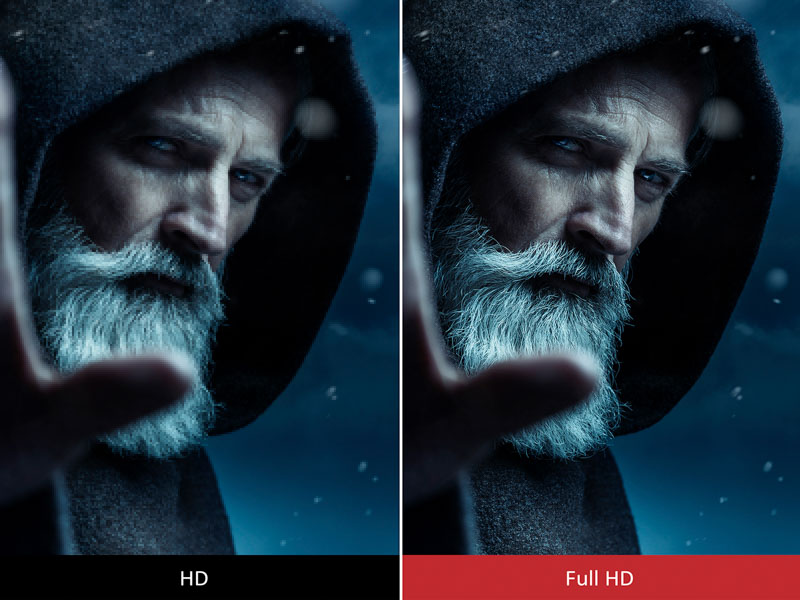 Equipped for Rooms of All Sizes
Our PX706HD gaming projector is well-equipped for rooms of all sizes. Using the projector in smaller spaces while still projecting 100" images @ 1.5M is made possible by the projector's short throw projection lens while the 1.2X Zoom feature allows you to adjust images for larger spaces.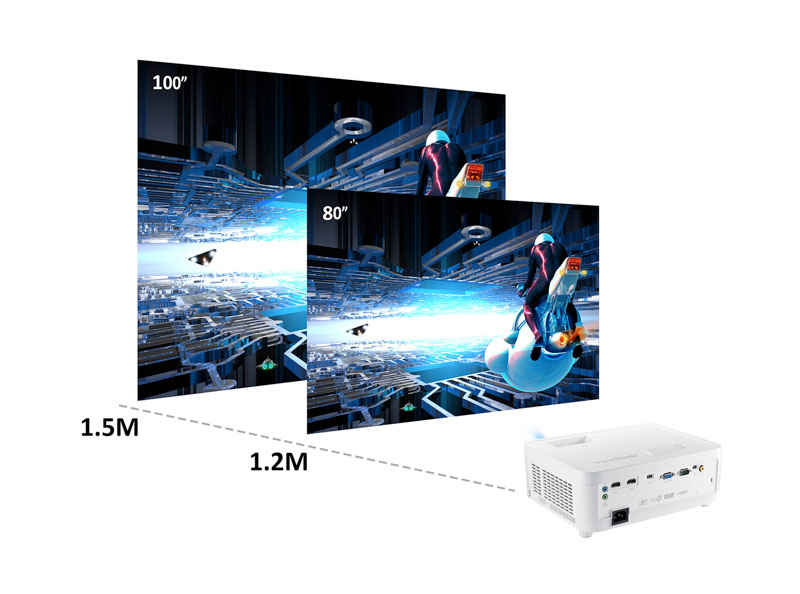 Massive Images from Your Phone or Tablet
Experience mobile games like never before by connecting your phone or tablet to PX706HD via the projector's USB Type-C input for mobile gaming on a massive screen.
*Only available for devices that support USB Type-C video streaming. Check to see if your device is compatible for USB Type-C video transmission, click on the list here.
*For iPhone and iPad, users need to buy Apple-authorized Lightning to HDMI adaptor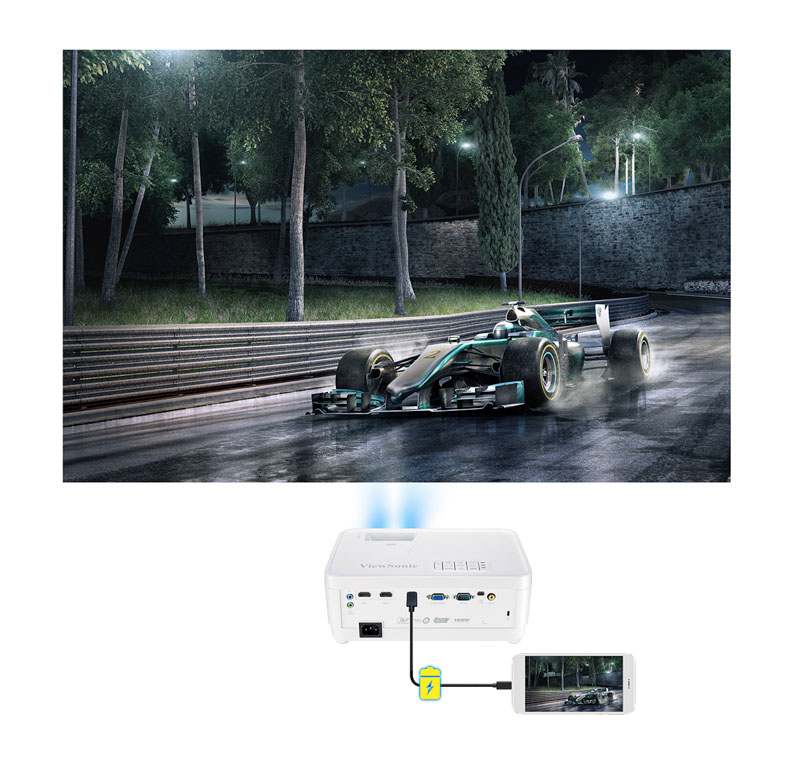 SuperColor™: Best in Class Color Performance
ViewSonic's proprietary SuperColor™ Technology offers a wider color range, ensuring users enjoy true-to-life color projection in both bright and dark environments.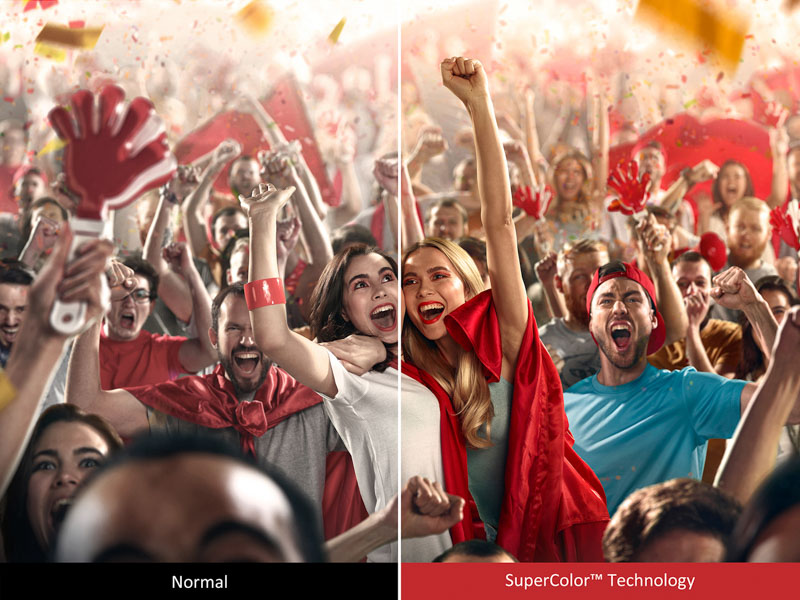 Spot Enemies Hiding in the Dark
The pre-set Gaming mode enhances contrast to provide heightened visibility by independently manipulating the brightness scale of dark areas, giving you the ultimate control over the shadows.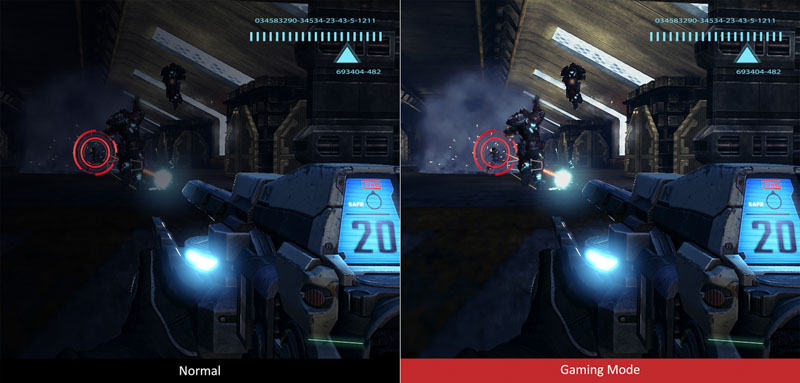 Responsive Gaming Control
3X Fast Input allows your in-game commands to be represented on-screen immediately, giving you a competitive advantage when gaming and taking the entire experience to a higher level.


Audio Specialized for Gaming
Finally, an audio mode fine-tuned specifically for gaming. SonicMode allows you to access immersive audio for gaming that helps with picking up directional sounds off in the distance and hearing in-game dialogue clearly.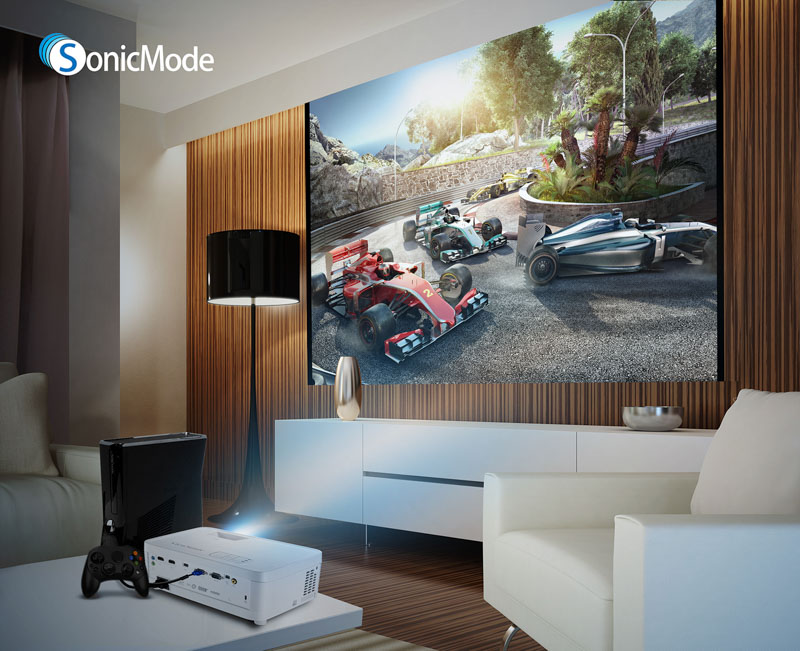 Powerful Sound
This projector has been designed with an enlarged speaker chamber, a powerful amplifier, and ViewSonic's SonicExpert® technology to deliver room filling sound.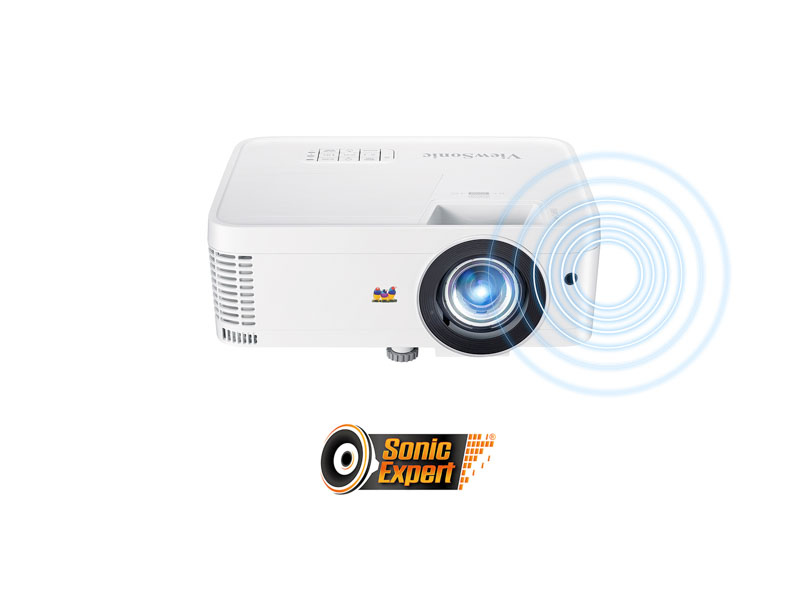 Immersive 3D Viewing
PX706HD can project 3D content directly from 3D Blu-ray players and HDMI-enabled devices such as laptops, tablets, and media players via HDMI connection.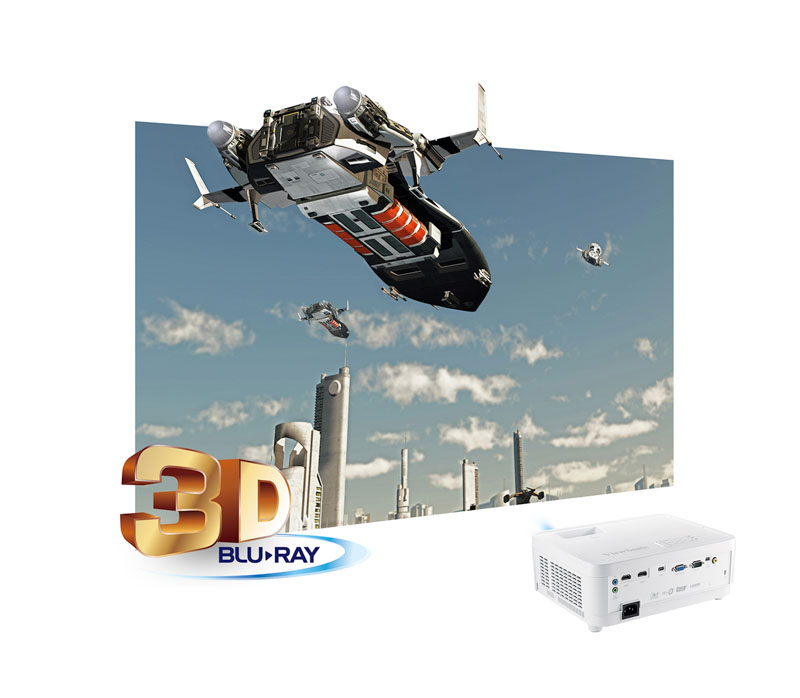 Compatible with PC and Console
Connect your Xbox, PS4, or PC to PX706HD via one of dual HDMI inputs for a big screen gaming experience like no other.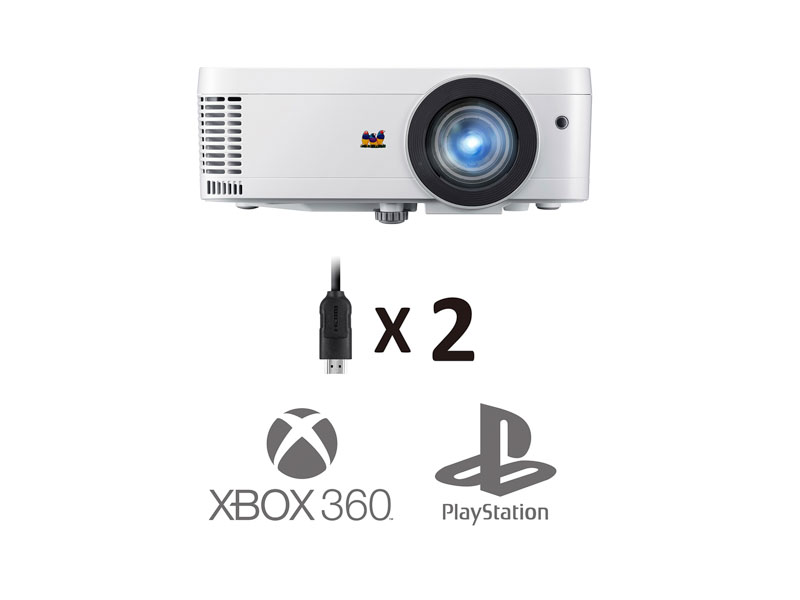 Instant Activation Upon Signal Detection
Get your projector up and running with ease via two simple settings.
Signal Power On: The projector will power on automatically upon detection of a VGA cable connection and HDMI cable.
Auto Power On: The projector will power on automatically by simply connecting the power cord or through HDMI CEC.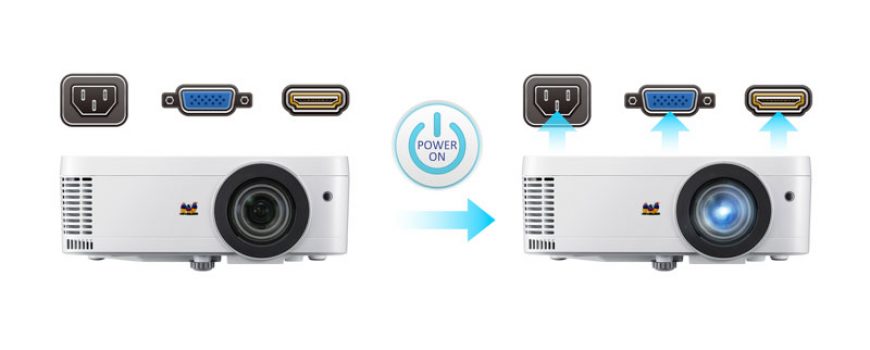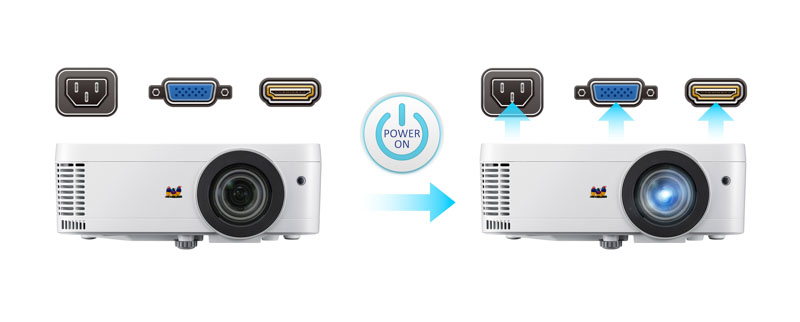 Reduced Energy Consumption
When no signal has been detected, the projector will automatically power off to conserve energy and lamp life.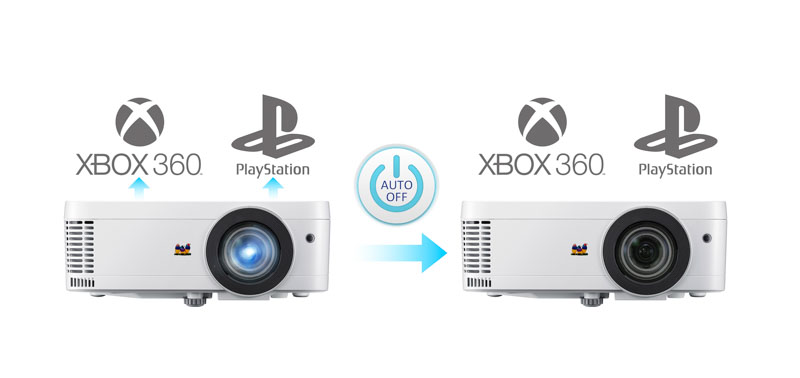 Automated Sleep Timer
Forgetting to shut off the projector can be a common occurrence, especially in public spaces such as classrooms and meeting rooms. The Sleep Timer allows you to set when the projector goes into automatic sleep mode.


Extended Lifespan
When the Power Saving setting on PX706HD is turned on and no signal input is detected, the projector will automatically switch into Eco Mode and SuperEco Mode.
Eco Mode: The projector will automatically switch from Normal to Eco Mode whenever it has been left idle for 5 minutes.
SuperEco Mode: When the projector has not received an input signal for 20 minutes, projected images are dimmed to 30%, extending the lamp's lifespan to 15,000 hours on average.