Screen Mirroring and Touch Control for Productive Meetings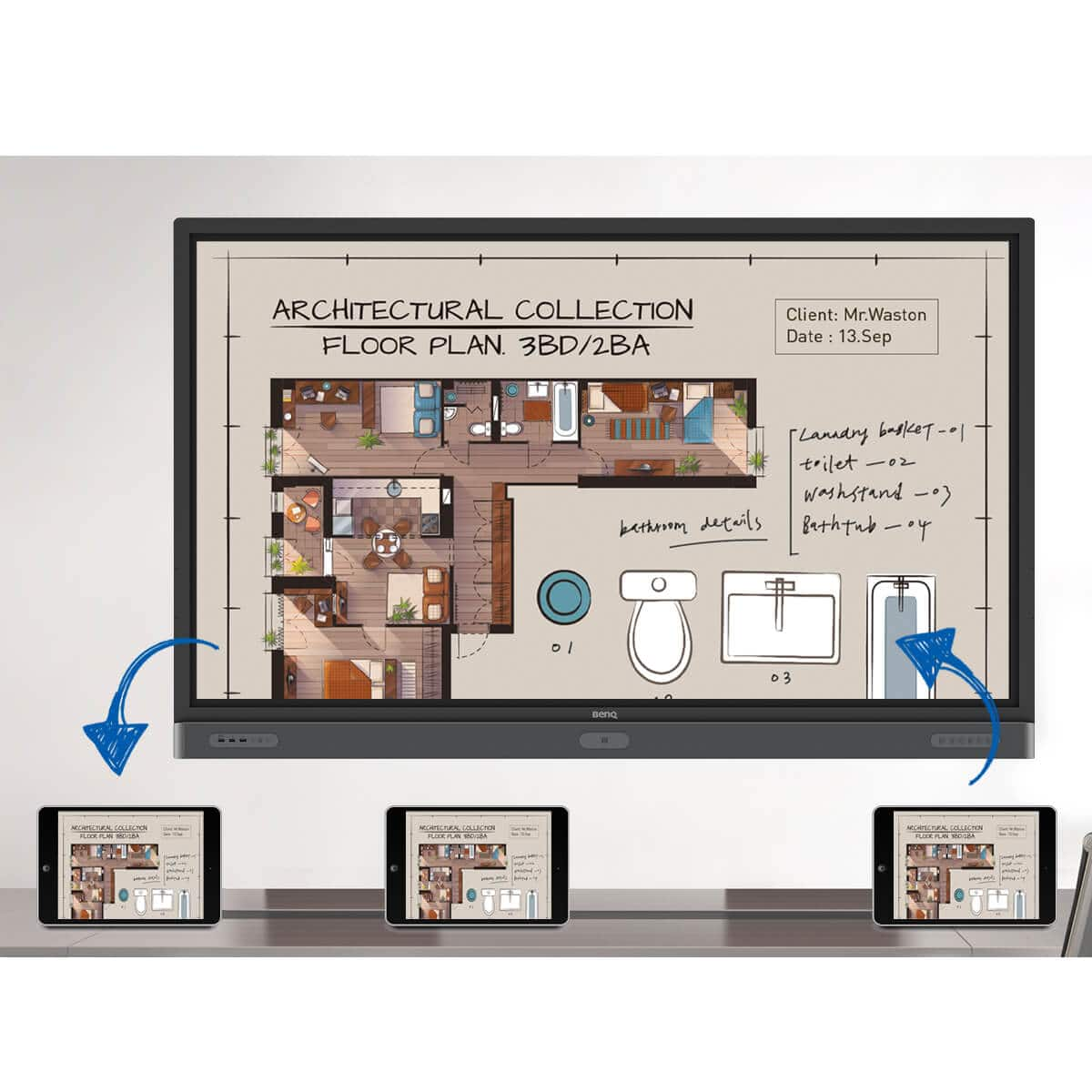 Two-Way Mirroring
Intended to enhance collaboration in business meetings, InstaShare runs two-way mirroring between IFP and mobile devices including smartphones, tablets, and laptops, without the need for video cables interconnecting the devices, no matter it's in-room or remote spaces and the IFP will always have control of itself.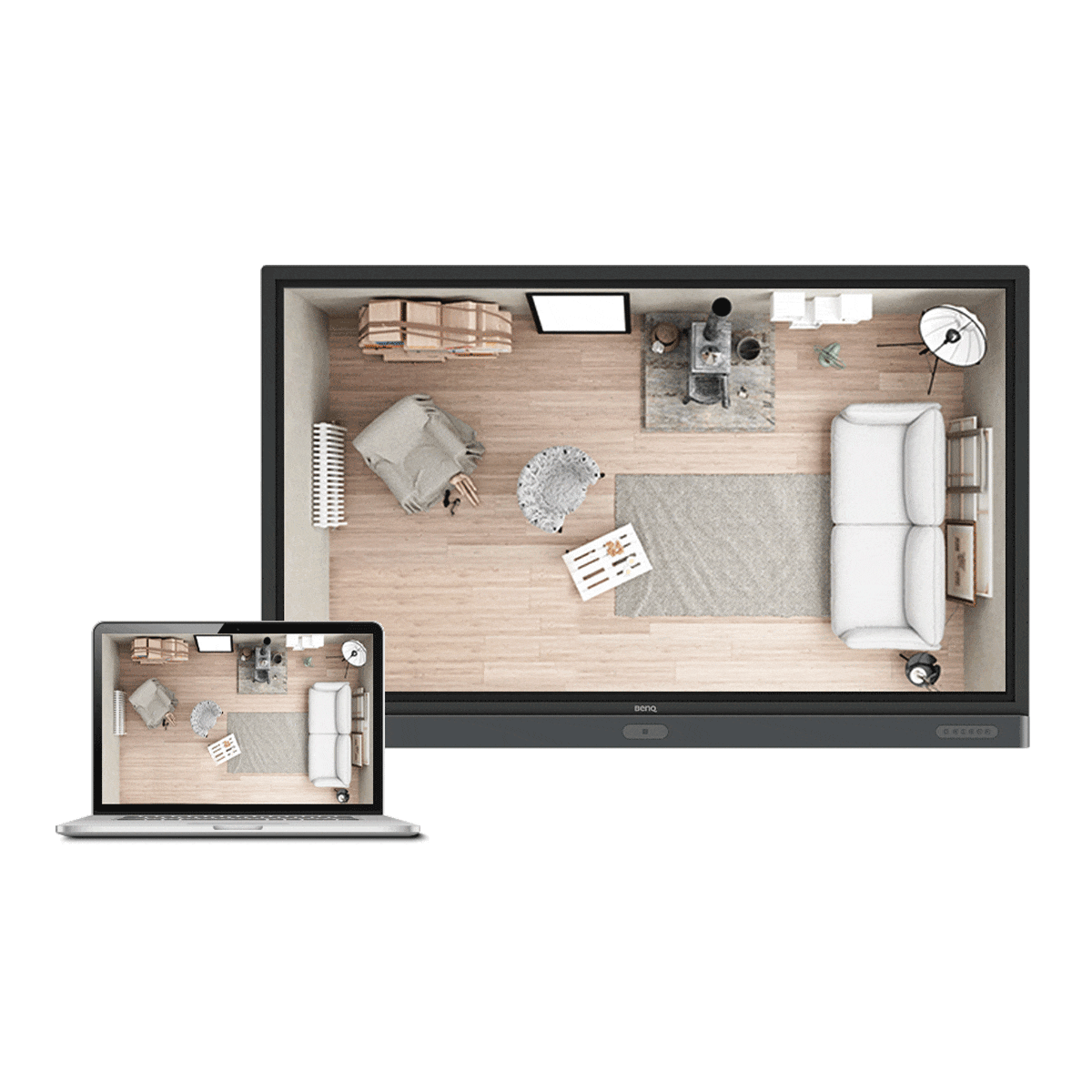 Two-Way Touch Control
InstaShare also supports two-way touch control on Windows and macOS platforms, which means both IFP and client device can control or interact with what is being mirrored. To boost productivity through meetings, annotation is definitely the key InstaShare provides when IFP runs Two-Way Touch Control.
Meeting Management and Multi-platform Compatibility for Effective Communication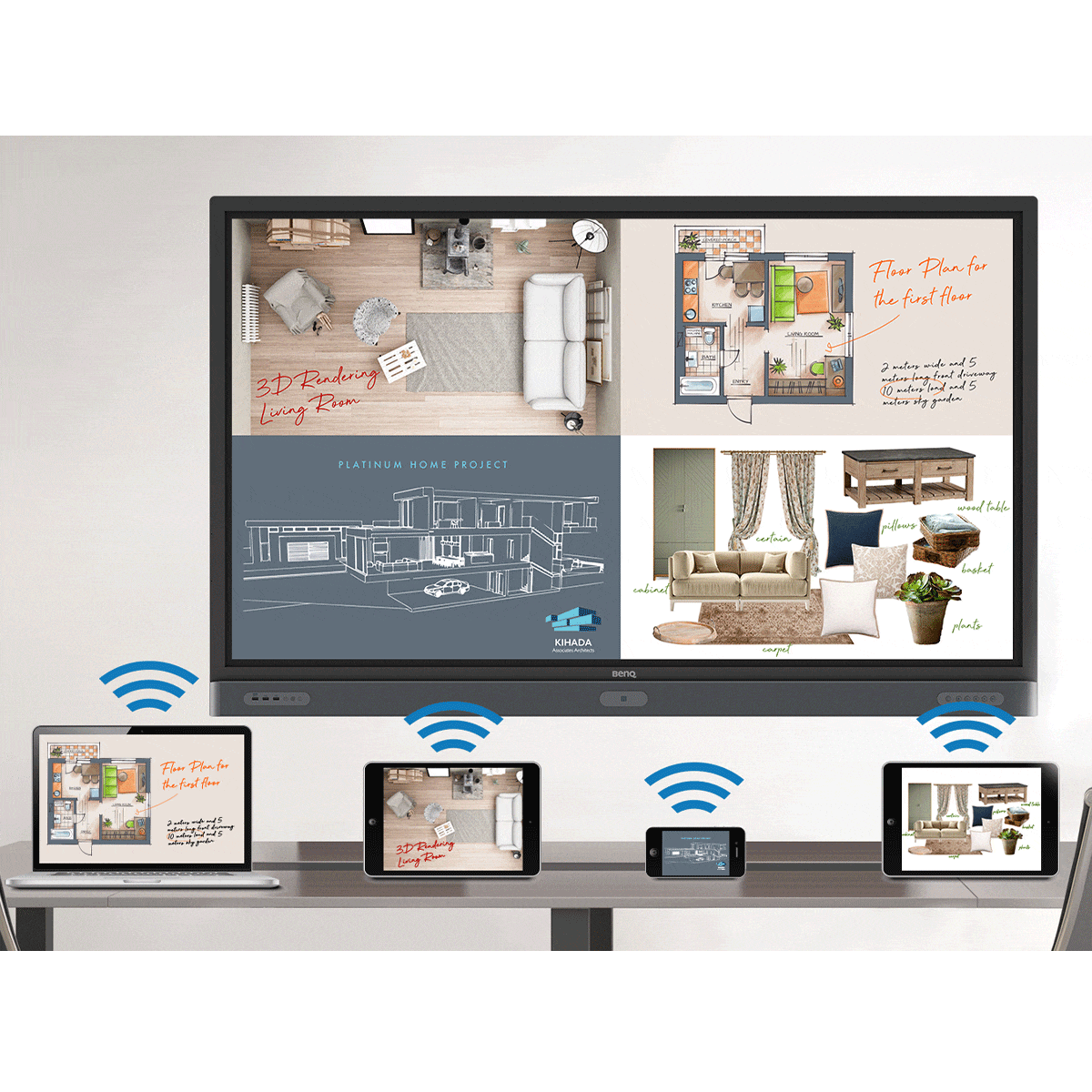 9 Split Screen and the Central Control for a Smooth Meeting
Accommodating 9 attendee screens at once with synchronized discussions, InstaShare provides the instant and superior interface for both. To manage the meeting, InstaShare has a centrally controlled system which regulates the attendees and mirrored content so that meetings can go on smoothly.

*RE series IFP only supports 4 split screen
Multi-Platform Compatibility is Time-Saving for Success
InstaShare is seamlessly compatible with multi-platforms on various kind of devices, including Windows, Chrome OS, macOS, iOS and Android. Whether you are a designer with Mac or a planner with a Chromebook, you can always share your proposals with your own devices. It thus saves time for your own successful presentation.