ViewSonic PS600X 短焦
PS600X是一款用於教育的高亮度XGA短焦投影機。PS600X能夠在距離投影表面124厘米處投影100吋影像,其靈活性足以適應任何教室設計,同時保持演示者遠離投影光束。3500 ANSI流明的亮度允許投影機在燈光保持打開的情況下投影清晰細緻的圖像,以便學生更輕鬆地記筆記並保持對焦。節能的SuperEco模式可降低功耗,並將燈泡壽命延長至15,000小時。PS600X與PJ-vTouch-10S兼容,PJ-vTouch-10S是可選的交互式模塊,可將課堂變為引人入勝的互動式教學環境。此外,用戶可以通過LAN網絡解決方案輕鬆控制和管理PS600X,以實現最高效率。
Effortless Installation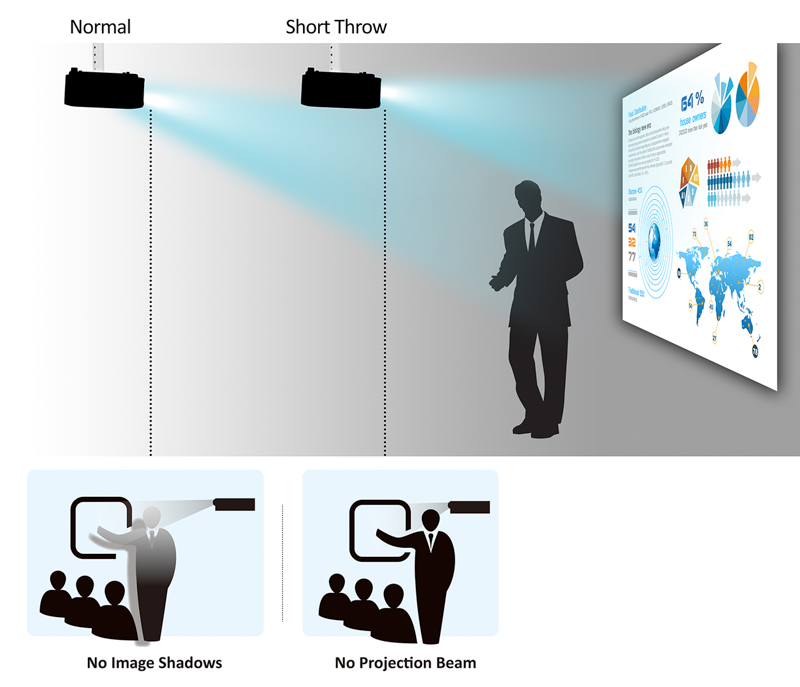 Fit For Classrooms of All Sizes
0.61 short throw projection gives you room to work with when positioning the projector. With the flexibility to be placed within inches of a screen, users will be able to project big images in any space, while also keeping presenters clear of the projection beam and avoid image shadows.
0.61Short Throw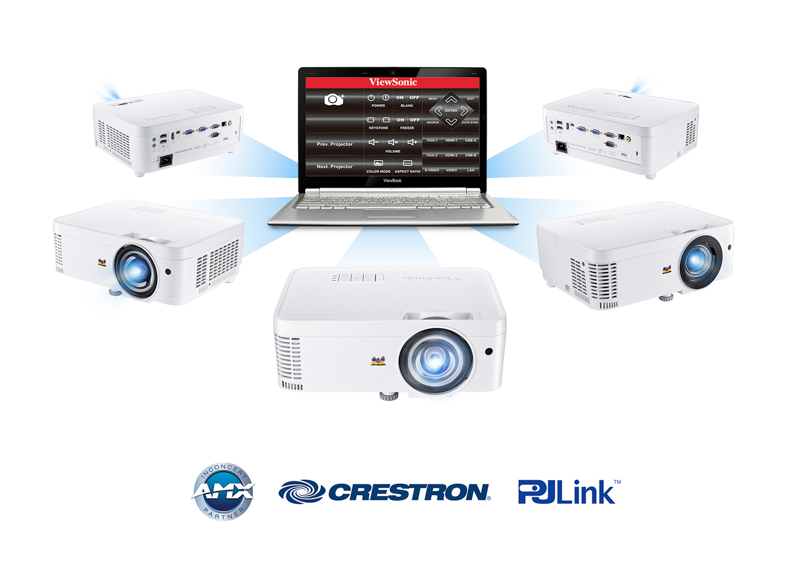 Easy Central Management
The projector is Creston, AMX and PJ Link certified and Extron and vContorller compatible can be easily controlled and monitored remotely from a PC. IT personnel can manage up to 256 projectors at one time and control operations including scheduling through a LAN IP with an advanced, real-time alert system that sends status updates about power, lamp life, and unit location for simplified maintenance.
LAN Control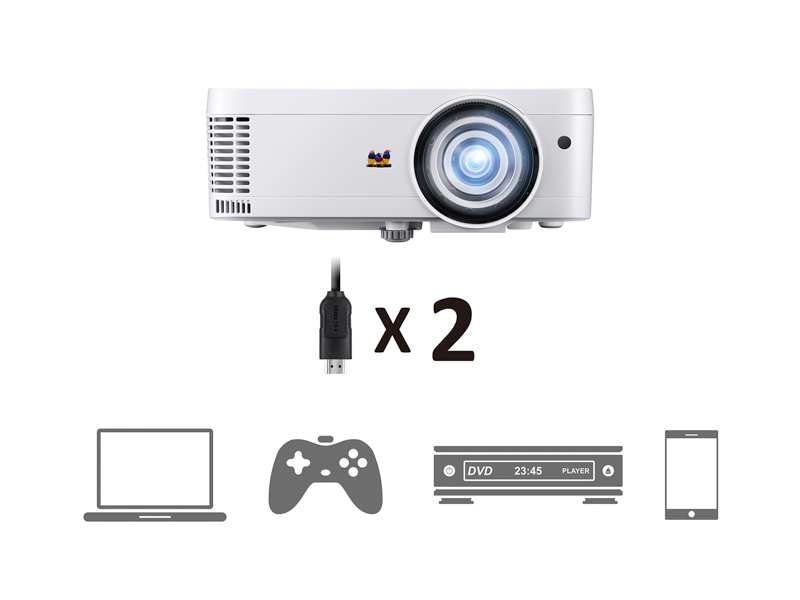 More Connectivity
Equipped with dual HDMI inputs, PS600W allows multiple users to connect laptops or mobile devices for a high-definition experience without taking time to take turns.
Dual HDMIInputs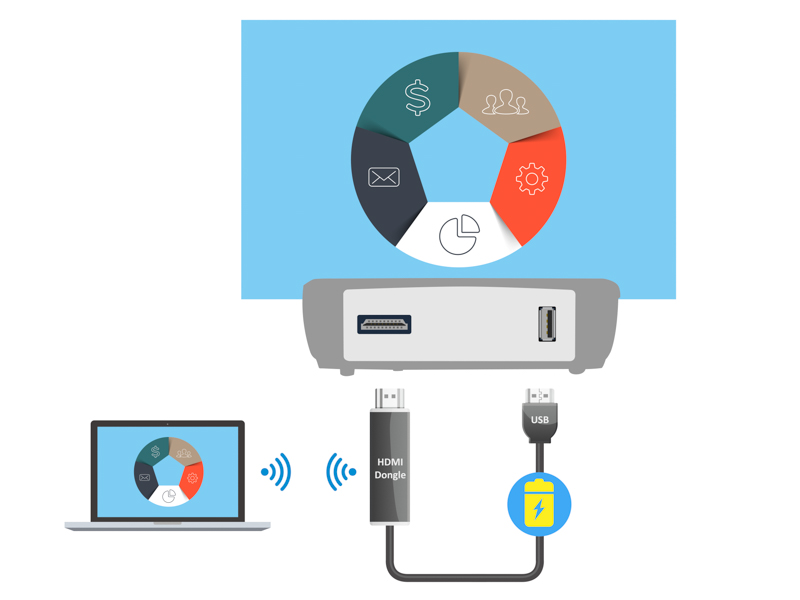 Integrated Power Source
A built in USB power output (5V/1A) can be used to supply power to HDMI dongles, eliminating the need for separate power adapters for connected dongles.
USB 5V/1A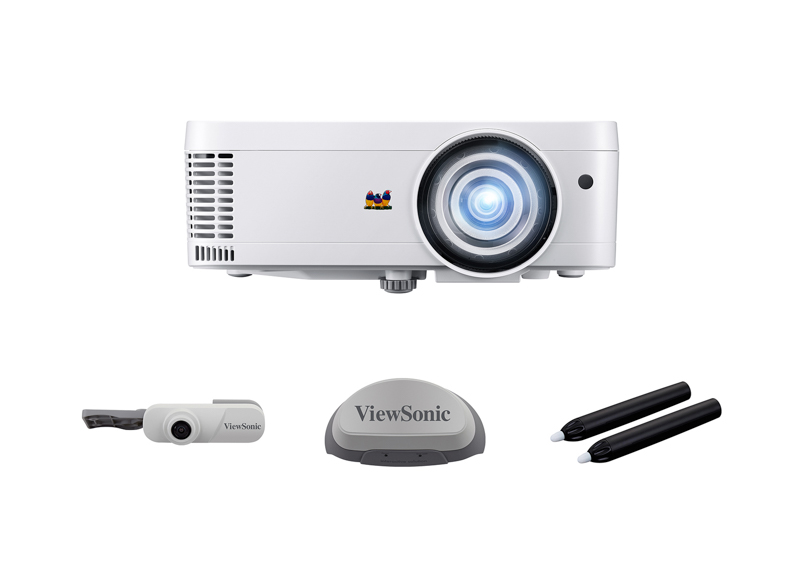 Interactive module compatible
With the optional interactive package, (PJ-vTouch-10S), this projector becomes an interactive tool that transforms any surface into an interactive whiteboard. With the multi-touch capability, users can simultaneously annotate, write, or draw on the projected image to interact with the content and share ideas.
InteractivityAnnotate, write & draw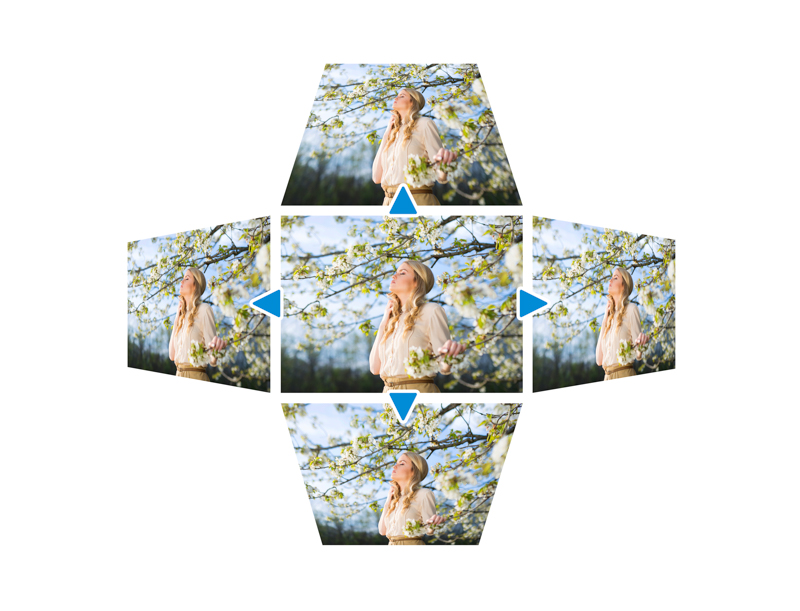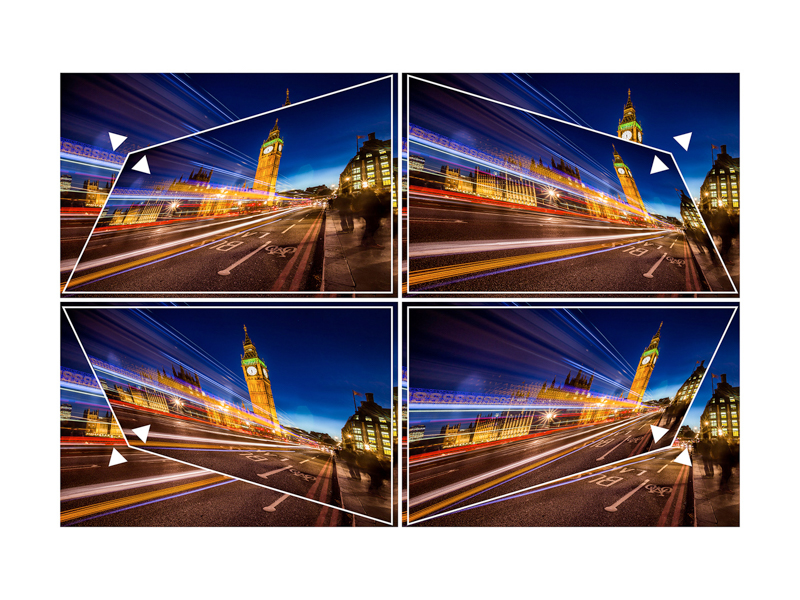 Easy Image Adjustment
Horizontal and Vertical Keystone correction along with 4 corner adjustment features eliminate crooked or distorted images for a perfectly proportioned picture every time.
AdvancedImage Correction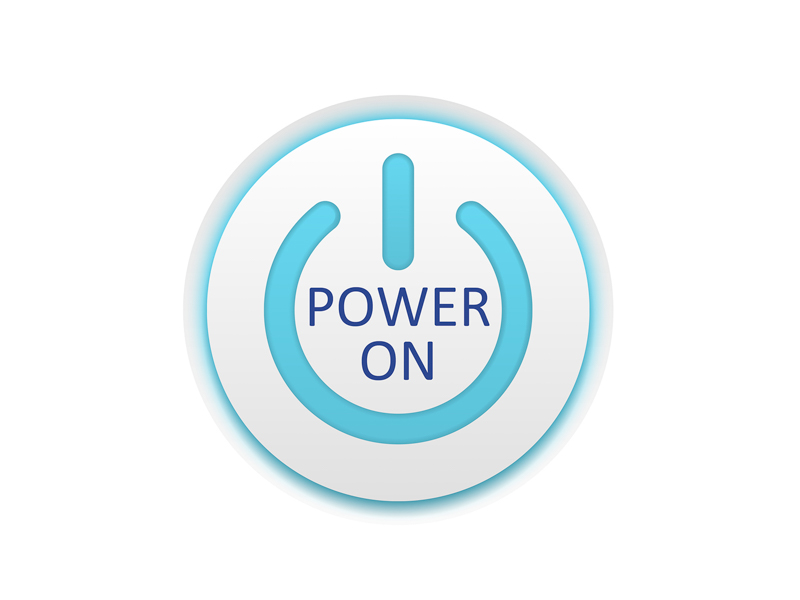 Instant Activation Upon Signal Detection
Get your projector up and running with ease two simple settings.
Signal Power On: The projector will power on automatically upon detection of a VGA cable connection and HDMI cable.
Direct Power On: Simply connect the power cord and begin; the projector will power itself on automatically.
Instant Activate
Immersive Visual Performance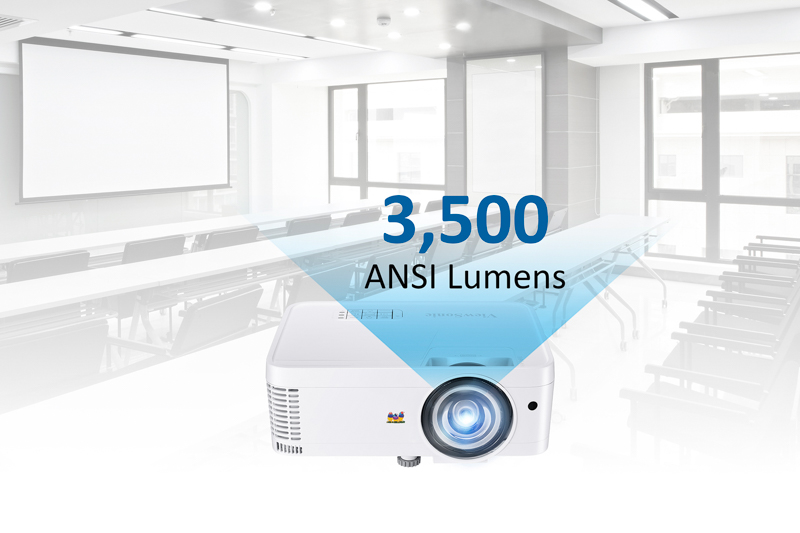 Bright Images in Any Environment
Packed with 3,500 lumens of brightness and a 22,000:1 high contrast ratio, this projector is guaranteed to produce bright images in any setting, even in spaces with high ambient lighting.
3,500 Lumens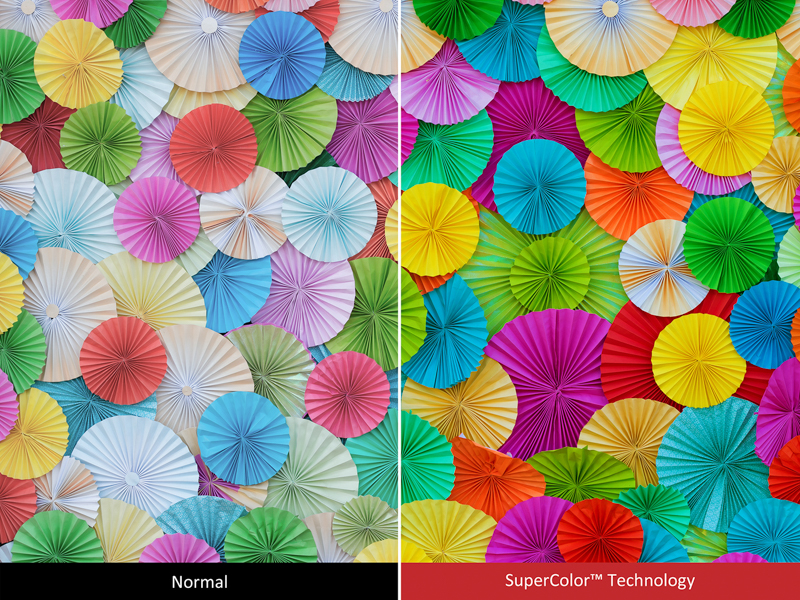 SuperColor™: Best in Class Color Accuracy
ViewSonic's proprietary SuperColor™ Technology offers a wider color range, ensuring users enjoy true-to-life color projection in both bright and dark environments.
SuperColor™Technology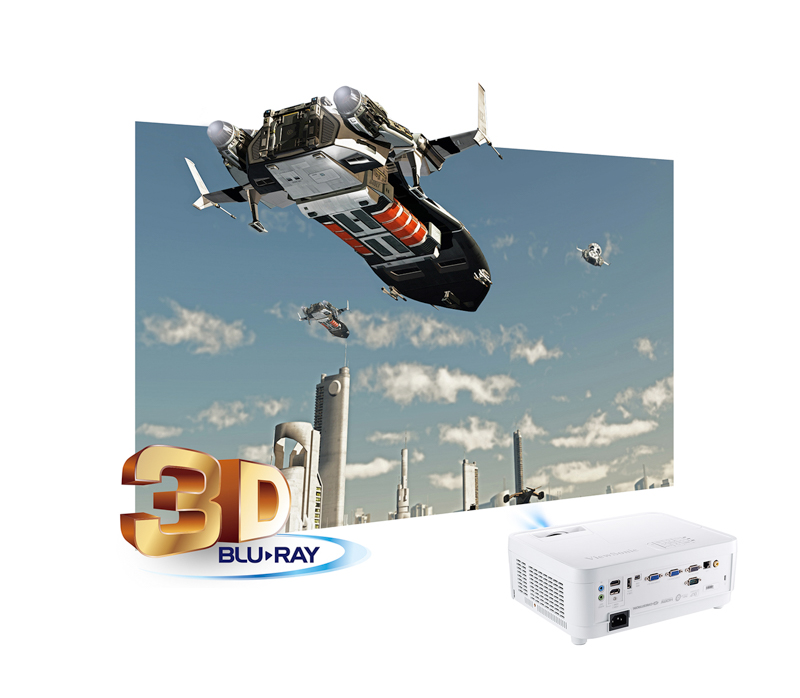 Fantastic 3D Viewing
The HDMI port allows users to display 3D imagery directly from 3D Blu-Ray players and connect to HDMI-enabled devices such as laptops, tablets, and media players.
3D Blu-ray
Low Total Cost of Ownership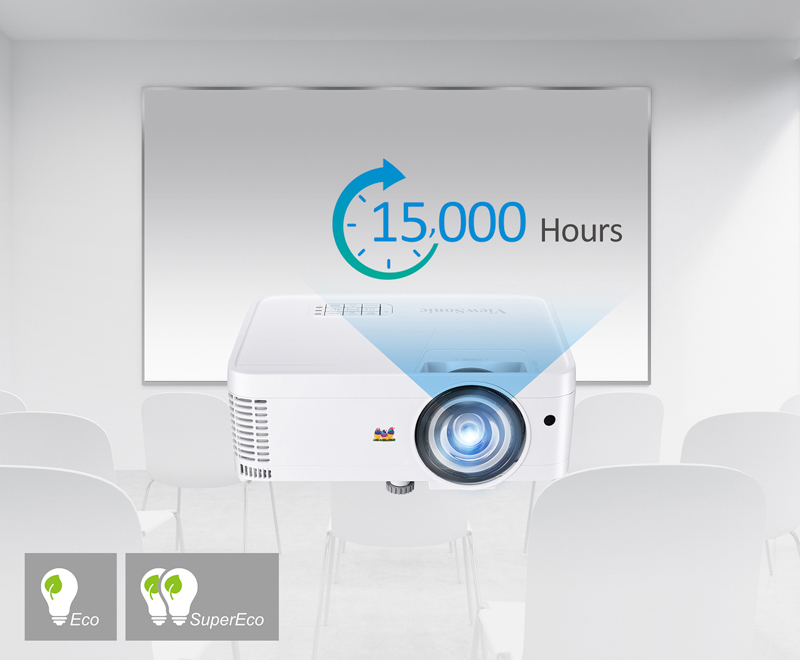 Extended Lifespan
When the Power Saving setting is turned on and no signal input is detected, the projector will automatically switch into Eco Mode and SuperEco Mode.
Eco Mode: The projector will automatically switch from Normal to Eco Mode whenever it has been left idle for 5 minutes.
SuperEco Mode: When the projector has not received an input signal for 20 minutes, projected images are dimmed to 30%, extending the lamp's lifespan to 15,000 hours on average.
15,000 hoursLifespan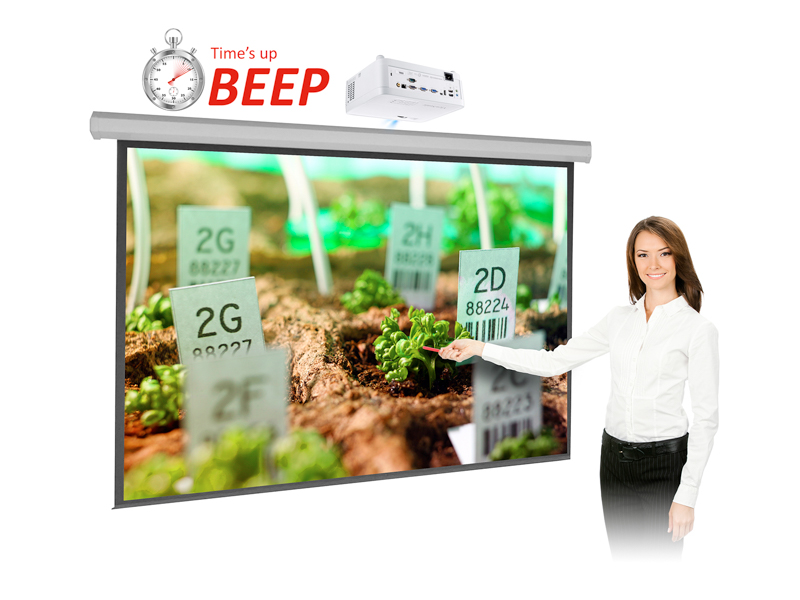 Reminder for Time Management
The Presenter Timer is an embedded on-screen timer and a great time management tool for helping presentations run on schedule.
Presenter Timer


Sleep Timer
The sleep timer allows the projector to automatically power down after no signal has been detected. An easy way to save energy and extend the projector's lifespan.
Sleep Timer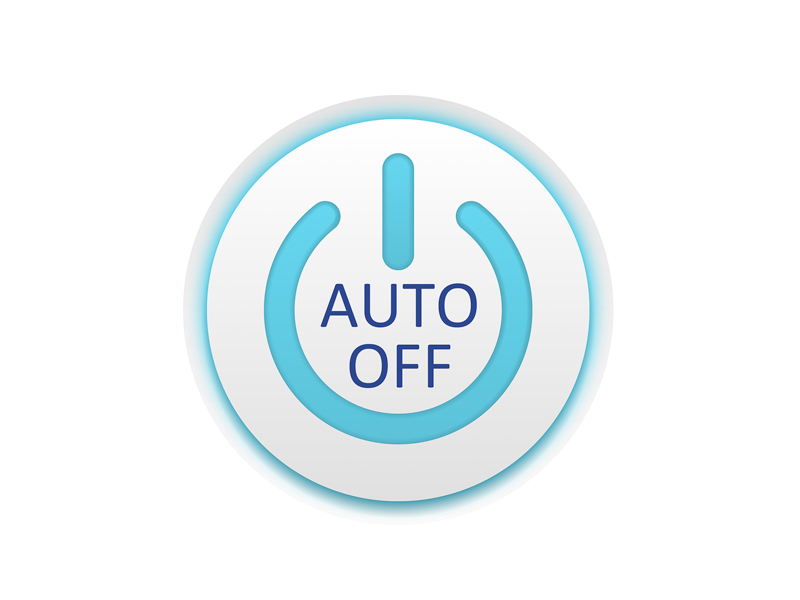 Reduced Energy Consumption
When no signal has been detected, the projector will automatically power off to conserve energy and lamp life.
Auto Power Off
Exterior & Rear I/O Connectors