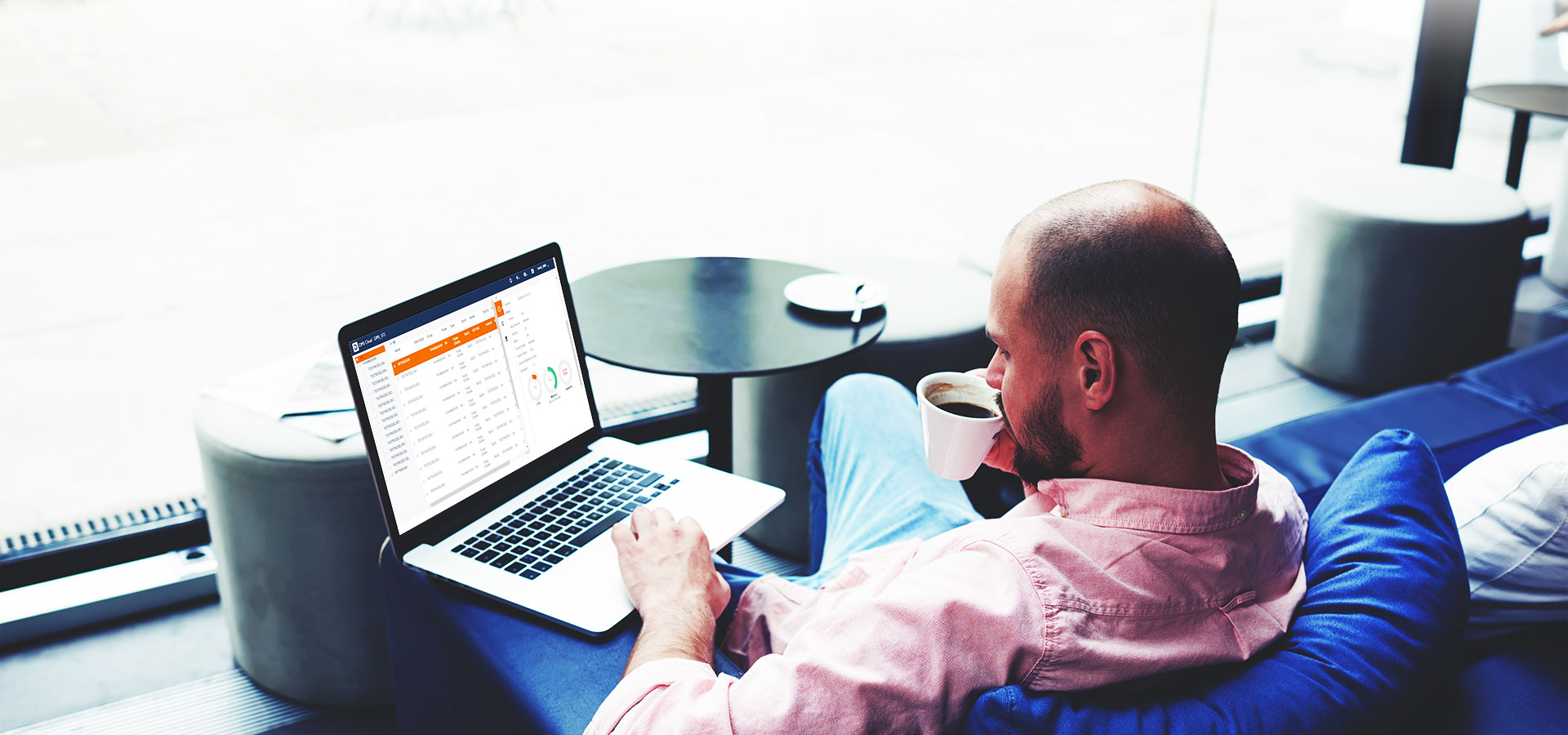 Whether you want to mount a single display in your coffee shop or install a hundred-panel video wall in your shopping mall plaza, you can have one-step tools to easily manage all your BenQ displays and maximize the productivity for your workplace.
DMS Cloud Made Simply Easy
With cloud features, BenQ DMS combined Device Info and Management, Apps Management and OTA (Over-the-Air) Update to provide you an ultimate device management solution for your productivity.
Device Info and Management
Centralized Control over Multiple Displays
BenQ DMS allows you to simultaneously and remotely manage multiple displays on your own device via internet connections all at once. Save precious time on adjusting individual units, monitoring how they work, and making sure your displays are all in prime shape. With DMS Local Agent Mode enabled, you can even manage BenQ non-smart devices.
One-Time Configuration, All-Time Convenience
Everything is simpler with the cloud. DMS Cloud is a utility software that allows you to upload, download and install Android™ apps onto your displays automatically through BenQ's cloud server so you can save tremendous amount of time and effort on manual app installation. You'll find this especially helpful when you have displays set up in different locations.
Set up Android™ App Installation for Your Displays in Three Simple Steps:
Step 1 – Connect Connect Local Devices to DMS Cloud
Use the DMS mobile app to scan QR code,and add your device to the cloud server under your account.
Step 2 – Upload Upload APK to the Cloud Server via App
Upload Android application package (APK) files to the Cloud for deployment.
Step 3 – Deploy Deploy APK to Local Devices
Select devices and deploy APK files to the designated devices remotely.
OTA (Over-the-Air) Update
Keep Your Display Drivers Up-to-Date with Easy Firmware Update
BenQ's OTA technology can easily keep your firmware up-to-date. The OTA tool is designed to install the latest firmware onto your displays through the internet without complex physical access. On turning on your displays, the system can automatically detect the updates and enable firmware upgrading within a few steps. It's the handiest aid you can have to keep your displays operating smoothly and at peak performance.
Increased Comprehensive Operational Efficiency
BenQ Dashboard helps you monitor, analyze and visualize the daily operation data of your devices in the form of intelligible graphs and charts. With data translated into valuable information, you can make quicker, smarter adjustments and decisions to optimize your business performance.
DMS Local
DMS Local is a Device Info and Management software based on windows OS. For users who would like to control your displays remotely via LAN, you can download DMS Local software for your operation. DMS Local also supports Agent Mode, which enables the deployment of APK and OTA to local devices. As Agent Mode can be connected to the Internet, local devices is also connected to the Cloud, thus integrating the features of DMS Cloud. As consequences, you can easily manage BenQ non-smart devices via DMS Cloud.
MDA (Multiple Display Administrator)
For users who would like to control your displays remotely via RS232, you can download MDA software for your operation.