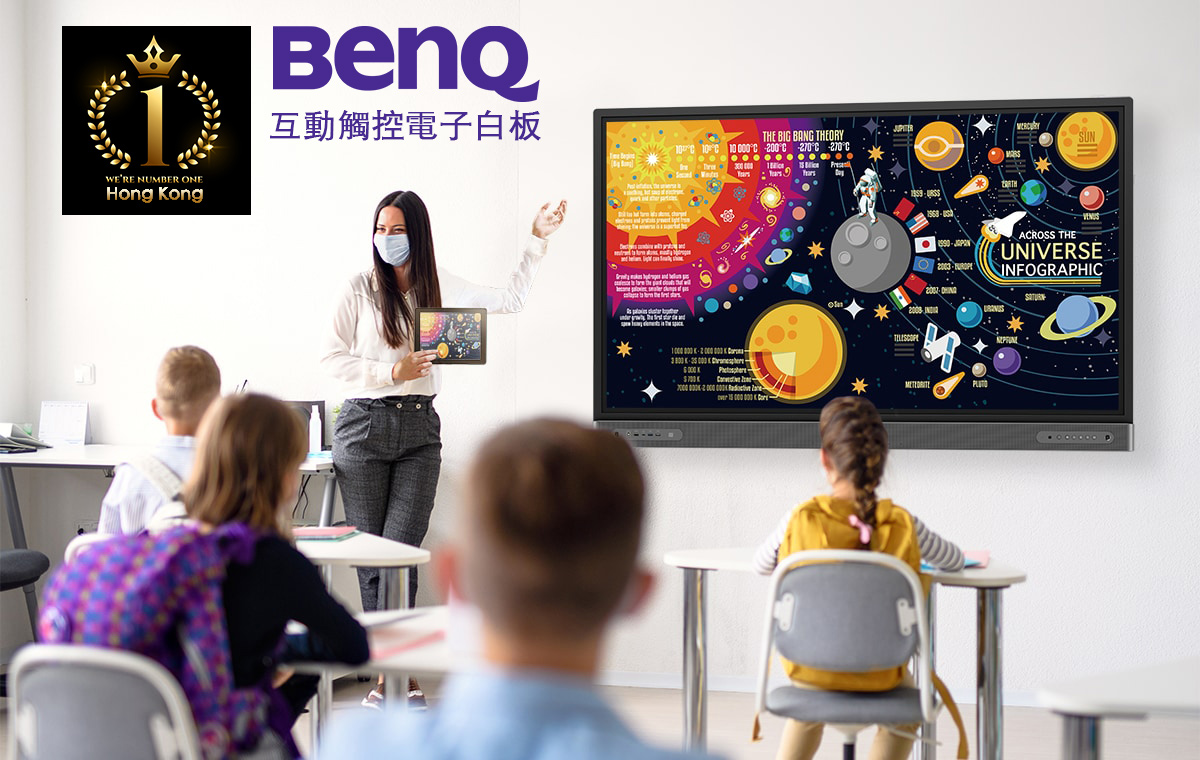 [BenQ touch display, No. 1 sales in Hong Kong for 6 consecutive years]
According to the latest market survey by Futuresource Consulting Ltd, a British market research company, BenQ touch display has been ranked first in the Hong Kong education and business market for 6 consecutive years.
BenQ large touch displays provide modern, smart and interactive solutions to promote collaboration and creativity in classrooms and corporate environments, making teacher-student interactions closer and corporate meetings more efficient.
Yingping Technology Co., Ltd. is BenQ's strongest sales partner in Hong Kong. With professional knowledge, it provides customers with different business display solutions and smart education solutions.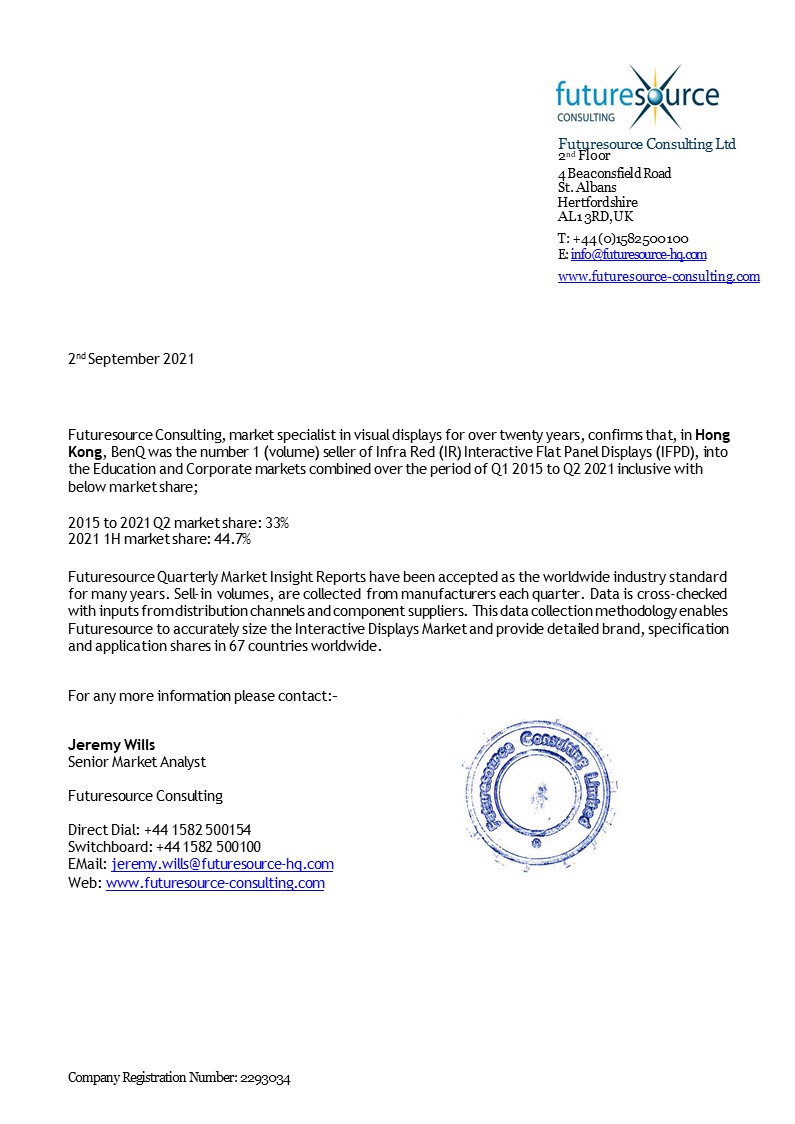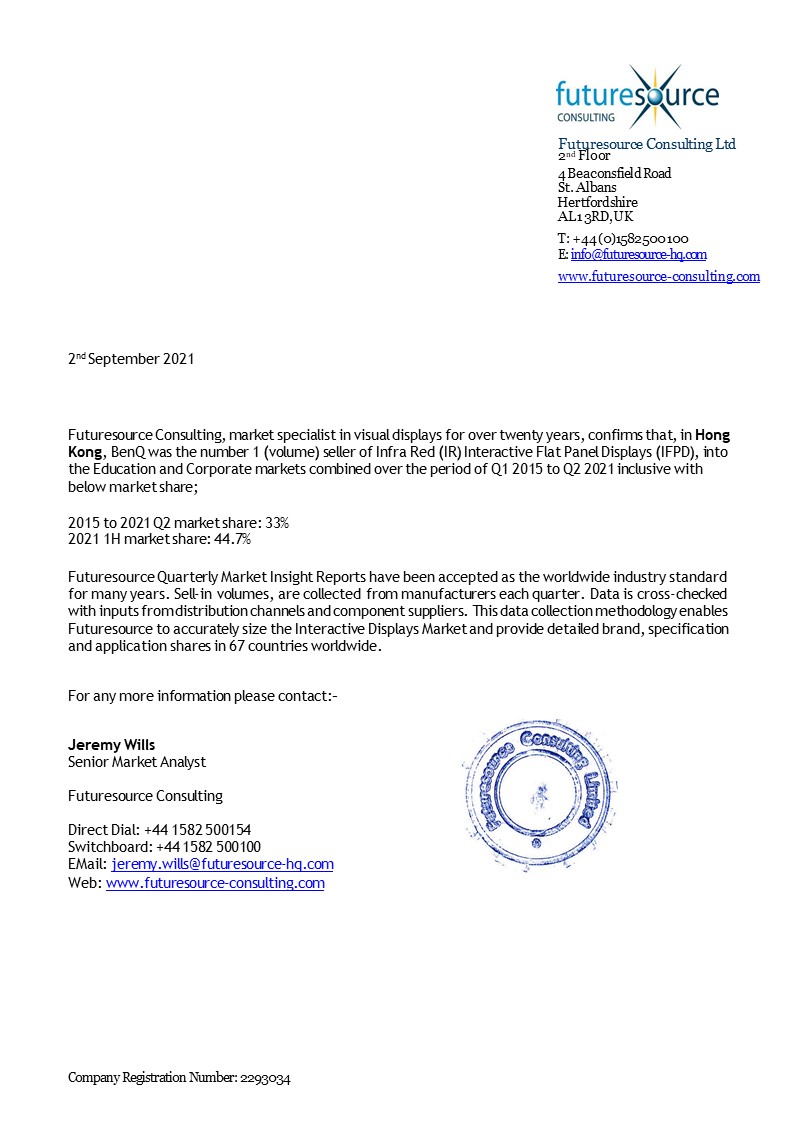 Screen Technology Engineering Ltd. 
 was established in 2018. It is an enterprise rooted in Hong Kong to promote the wide application of high-tech video and imaging equipment in Hong Kong. In order to meet the different operational needs of customers from public organizations, private organizations, educational institutions, non-profit organizations, etc., and to provide customers with the best video and imaging equipment, we actively collect the most advanced technology products around the world to provide the most cost-effective for all walks of life Products to help customers promote business development.
————————————————————————–
"Screen Technology Engineering Co., Ltd."
A full range of video display engineering service providers, specializing in providing various image implementation solutions; for example: the development, design, installation and related supporting services of projection facilities, LED, LCD display devices, digital advertising screens, and TV curtain walls.
Enquiry Hotline: 3100 0189 Fax: 3100 0599 Email: info@screen.com.hk