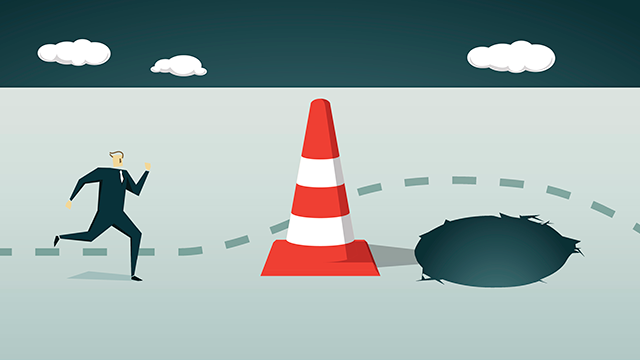 Different types of organizations of all sizes are using digital signage to attract and inform employees and visitors. Some have used it well, while others have not seen any considerable improvement in communication. There are many types of digital signage success. There are some very obvious ways to fail.
1. Visual confusion
If it takes a long time for a person to read your message, then you are doing something wrong. You only have a few seconds to attract their attention, and then a few more seconds to hold it. Confusing the screen with too many content areas is one way to ensure that your information is lost-it can be dazzling and people will walk ahead. The same goes for displaying too much text on the screen, or using text visually confusingly-it is a bad idea to have multiple fonts for each message, all italics or all bold, or all uppercase. It is also difficult to read text lines too close together, just like using colored text that conflicts with the background.
2. Awkward exercise
Mobile content is five times more than static content, so if nothing is moving on your screen, you won't get the attention you want. However, too much exercise can create visual confusion and discourage people. Use animation and video, but cautiously-enhance, not detract.
3. Poor quality images
Plain text digital signage is almost certainly doomed to fail, so you want to use images. But make sure it is of high quality-using stretched, flattened or pixelated pictures will make all your efforts look amateurish. Common clip art is no longer suitable for today's visually complex audiences. High-resolution images help strengthen your information is the key.
4. No comparison
Obviously, the white text on a light background is almost unreadable. The same is true for dark text on a dark background. But you want to use the principle of contrast, not just make your information readable-you want to enhance the key elements. Try using some bold text or high-contrast colors to make key elements stand out, and blend the image size a bit. But be careful, don't let the mess keep your sight away from your information in the end.
5. No customized content
Some organizations just recreate their website on their screen or throw a bunch of pdf files which is not the purpose of digital signage. You need tailor-made content that is suitable for a specific display size in a specific location you set for a specific audience. It needs to provide unique content for people on the go in a unique format-easy to watch from a distance, and intriguing enough to make people stop and look longer.
6. Poor placement
Your screen is too high, or if you see them during the high-traffic time of the day, people can't see them at all. You want your screens to be at eye level, or a little higher-if they are higher, tilt them slightly. You also need to make sure that your screen is where people actually go, and take the time-sticking expensive displays in the corridors of supply rooms that are rarely visited is not good for you.
7. No call to action
Every email needs something for the audience to attend-register, attend a conference, visit the web, visit a coffee shop, whatever. Giving them a call to action is a reward for them — they feel they are part of something — and lets you know the validity of your message. There is no call to action, your logo is just a brand.
8. Don't know your audience
If you don't know exactly who your audience is, how can you communicate with them effectively? What are their needs and needs? Do they like hard data, humor, tips and tricks, or what? What are the challenges they face? How to help them overcome these challenges? When do they look at your monitor? Have they ever interacted with them – whether it's a physical touch screen or a call to action afterwards? If you don't understand your audience, now is the time to do some research.
9. No communication with stakeholders
The stakeholders in a digital signage deployment can be anyone, from technology providers to HR professionals and advertisers in the system, as well as your content creation and management team. It is very important to identify everyone who deploys and deploys daily operations. Many digital signage systems have not been successfully adopted because the IT team installed it without consulting users.
10. No maintenance
You have thrown out some screens and started pushing out messages, without thinking of maintenance or expansion. Digital signage is incredibly scalable, but you need to plan for it. Consider that you may need 3-5 years, and plan for it. You also need to use new hardware, operating system and software updates to keep the system up to date. Like any other system, if you don't update at any time, you will end up breaking some content.
11. No flexibility
You cannot plan that your current team will always be there-there are clear instructions and training procedures for newcomers entering old positions. Or maybe the role needs to be expanded, split or changed? But more importantly, how to adapt to new technologies, new trends and demographic changes in the future? If your system becomes rigid, you will lose your competitive advantage in a fast-paced, constantly changing world. Be flexible and be able to adjust as needed, and your investment in digital signage will continue to bring dividends for a long time to come.