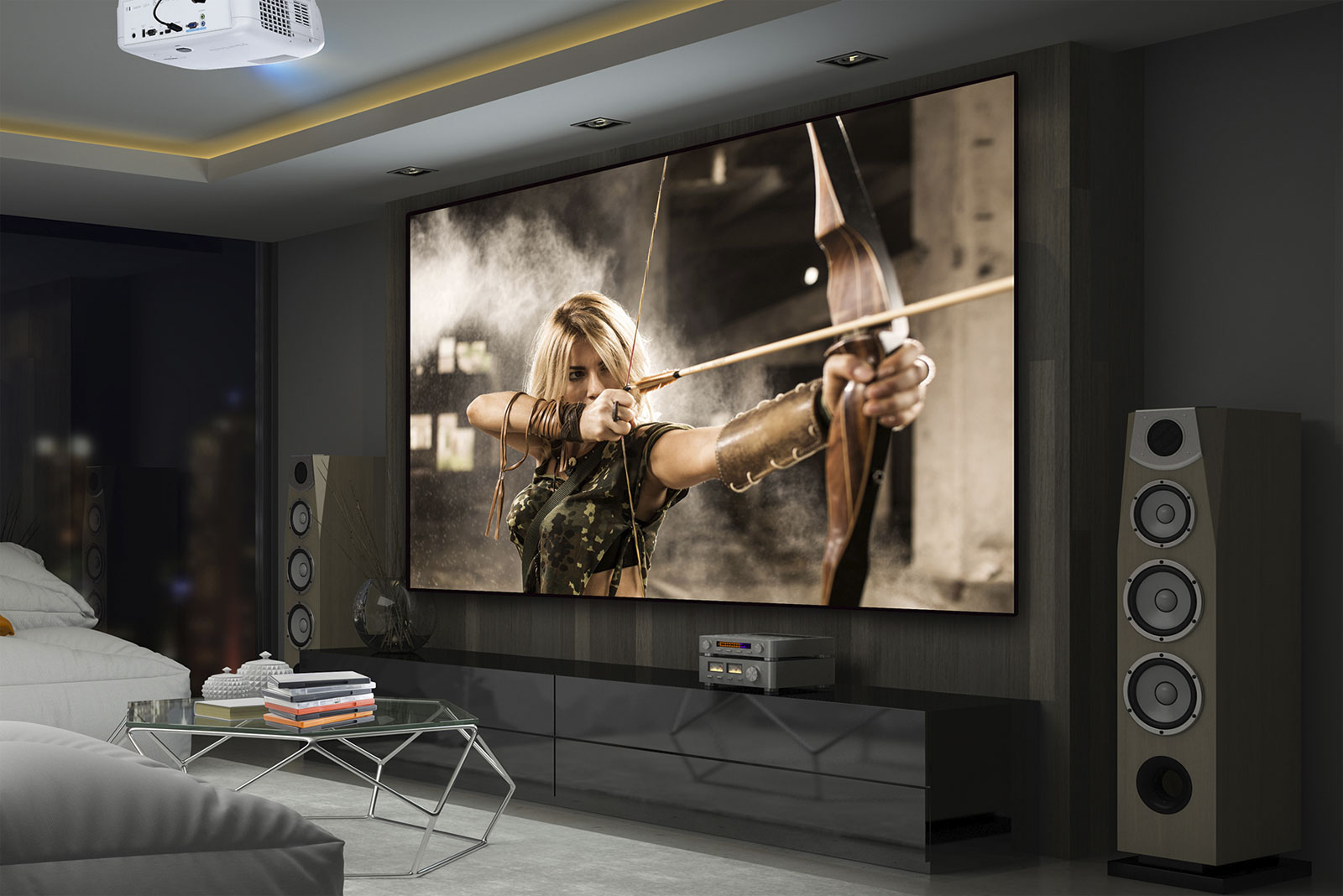 When it comes to home entertainment, 4K UHD home entertainment projectors are the closest to your 4K presence in a movie theater. The 4K UHD home projector adopts the latest projection technology and wide color gamut design, so you can enjoy the surging of movies at home.
4K UHD requirements
In the simplest way, a pixel is like a small piece in a big puzzle. Each pixel contains red, green and blue color information. To produce an image, a large number of pixels need to be combined to form the picture you see on the screen. The Consumer Technology Association (CTA) of the United States has established benchmark requirements that stipulate the "4K UHD" projection requirements that projectors must meet. One of the requirements is that the number of pixels in the projector must have at least 8 million effective pixels.
DLP 4K UHD technology
DLP 4K UHD is a projection technology that uses DMD's professional high-speed chips and Texas Instruments XPR's technology. DLP 4K Ultra HD technology projectors can project images with more than 8 million pixels onto the projection screen, so it can meet the pixel number standard set by CTA for 4K U HD projection.
Low cost 4K UHD projector
There are two sizes of DMD chips, 0.66 inches and 0.47 inches. For a 0.66 inch chip, its original resolution is 2716 x 1528 pixels. The chip itself moves back and forth at a high frequency to reflect light onto the projection screen through the rotating color wheel. The 0.47-inch chip has a resolution of 1920 x 1080 pixels. These 0.47-inch wafers use XPR technology to reflect light onto the wafer in a special way to achieve the same number of 8.3 million pixels as the 0.66-inch wafer. The 0.47-inch chip has a smaller size and lower manufacturing cost, making the price of 4K UHD projectors lower than the price of a 0.66-inch chip.
DMD

Effective resolution

Resolution using XPR technology

Acting method

0.66

2716×1528

2716×1528=8.3 megapixel




8.3 megapixel 4K UHD resolution

2 ways

0.47

1920×1080

1920x1080x4=8.3 megapixel




8.3 megapixel 4K UHD resolution

4 ways
ViewSonic 4K UHD projector
ViewSonic PX727-4K and PX747-4K home projectors use 0.47-inch DMD chip and XPR technology, which meet CTA's 4K UHD resolution standard. The ViewSonic 4K Ultra HD home projector allows you to enjoy the vivid details of true 4K Ultra HD with four times the resolution of Full HD.