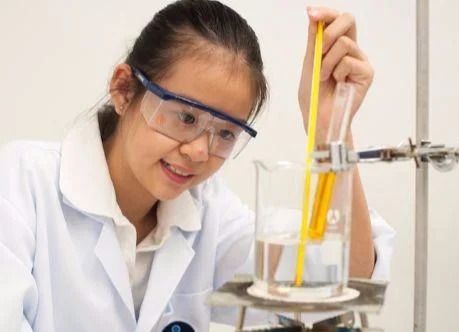 Young children have great potential to be scientists and innovators. Born with an innate sense of wonder and a natural urge to understand the world around them, they are constantly observing, experimenting and exploring using all their senses.

However, without proper guidance and structure, they will not learn the scientific inquiry process necessary for learning and discovery. They need to be actively engaged in quality science learning experiences right from early childhood, says Dr. Kathy Trundle, a Science Education specialist at Ohio State University.

One way to do this is through STEM (Science, Technology, Engineering, Mathematics) education. Perhaps by now you're wondering about STEM education Singapore?
STEM education Singapore: Importance of STEM for kids in Singapore
Another experienced educator, Karen Worth, has summarised various research stressing the importance of scientific learning in early childhood. It not only builds a strong foundation for future science learning but also develops cognitive skills such as counting, shape and size recognition, comparing, sorting and classifying.
As children learn to verbalise their observations, predictions and experimental steps, their vocabulary and language skills also improve. Environment plays a key role in the optimal development of children. A well thought out experiential activity by a teacher is needed to guide the children through the inquiry process.
Many children lose interest in Science and Mathematics as they get older when passive classroom learning fails to make the connection between theoretical knowledge and practical application in the world around them.
Exam-oriented rote memorization kills their natural curiosity. Several magazines and quality TV shows on science and mathematics are available today. Many children remain interested in the subjects because of them but lack an in-depth understanding that comes with hands-on experience linked to the real world.
STEM education Singapore: What is experiential learning?
In Singapore, the number of local schools offering the STEM ALP (Applied Learning Program) is increasing steadily. STEM is an interdisciplinary project-based approach to teaching Science, Technology, Engineering and Mathematics.
Project-based learning, also known as Experiential Learning, is considered to be the most effective way of building mastery through a concrete experience followed by reflection and application.
According to a study conducted at the University of Chicago under the guidance of Prof. Sian Beilock, students grasped concepts better when they were actively engaged in a hands-on experience.
They even outperformed the group that only watched the demonstration by scoring higher on tests due to improved retention and recall of the information days later. The ancient Chinese proverb aptly sums up the benefit of experiential learning:
I hear and I forget.
I see and I remember.
I do and I understand.
Opportunities for Experiential Learning at Smart Science Lab
The Smart Science Lab (SSL) in Singapore offers MOE-curriculum based Math as well as Science and Robotics enrichment programs throughout the year for children in kindergarten to Primary 6.
True to their mission to "Excite Children to Excel", SSL's focus is on teaching applications of concepts through engaging activities rather than mere memorization of facts. Improved understanding of concepts together with better retention of information gives kids an additional boost to ace school examinations.
SSL has also been offering fun and enriching holiday programs for the past 15 years. During the upcoming holidays, children will get the opportunity to learn scientific concepts such as Magnetism, Electricity, and Hydropower through "Pika Choose Science", a Pokemon themed science program.
A Star-Wars inspired Robotics workshop is geared towards beginners and enthusiasts alike. Robotics introduces children to a complex subject such as programming in a more tangible and accessible way. Learning to build and program robots to perform specific tasks with a teammate is a collaborative effort, that develops communication skills, creativity and resilience as failed attempts become opportunities to further learn, inquire, and innovate.
Memorizing facts is no longer a desired skill in today's world where information is literally at one's fingertips. It is impossible to prepare children for future jobs that have not even been created yet.
However, what they will need is a scientific mindset, creativity, collaboration, communication and problem-solving skills. STEM education based on experiential learning from a young age is the way to go to get them ready for the ever-changing, fast-paced technology-driven world of tomorrow.
Read more: Early STEM education will give your little one the tools to achieve better grades
---
Sources:
https://www.researchgate.net/publication/237342472_Teaching_Science_During_the_Early_Childhood_Years
http://ecrp.illinois.edu/beyond/seed/worth.html
http://www.todayonline.com/singapore/67-schools-offer-stem-alp-2017-moe
http://www.experientiallearning.ucdavis.edu/why-el.shtml
https://news.uchicago.edu/article/2015/04/29/learning-doing-helps-students-perform-better-science
http://www.thetechedvocate.org/five-reasons-to-teach-robotics-in-schools/