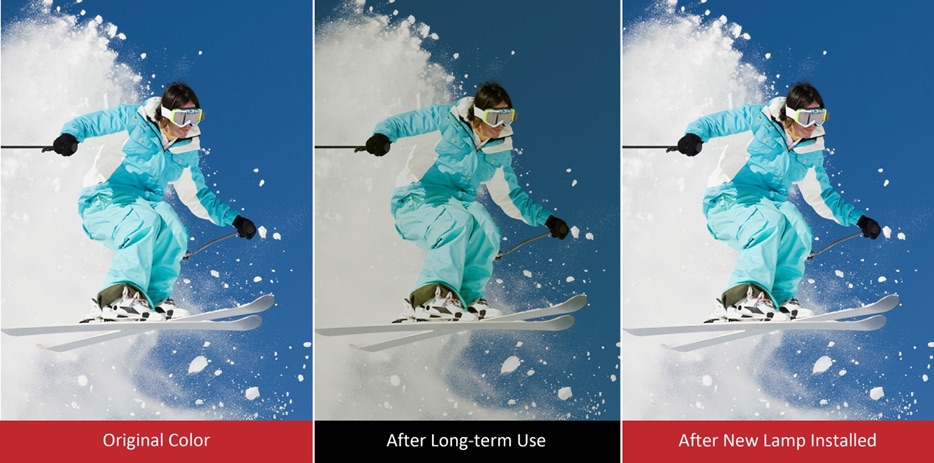 Amazing DLP image quality
DLP display technology combines accurate and long-lasting color with high native contrast. Today, more than 90% of movie theaters use DLP technology for digital projection. Improve the viewing experience to a whole new level with innovative technology in the display field!
Long-term color performance
DMD (Digital Micromirror) adopts fully digital DLP technology, which can reproduce the received source data of each projection without fading over time. Therefore, ViewSonic's DLP projector can eliminate the color degradation of the image, and each time the projector is used, it can give a brilliant new color performance.
Super clear image
DMD will form a high-filled pixel arrangement with small gaps, so ViewSonic's DLP projector can produce smooth and clear images. In this way, pictures and text can be displayed more accurately, without the "screen window effect".
High native contrast
The optical system used in the ViewSonic DLP projector is equipped with DMD technology, which can provide "deeper deep color" and "native high contrast". High contrast can add depth to the image and make it more realistic.